CD Manufacturing
We've worked with the UK's largest independent duplication company for many years. We can produce high quality recordable media products.
Focusing first and foremost on quality, we have tailored our services to meet the changing demands of the video industry.
If you have any requirements for physical media, we're sure you will find our services of use.
CD, DVD & Blu-ray Media
Although downloads and streaming are now common place, DVDs and Blu-rays still account for over 70% of the video market.
Alongside that, consumers have higher expectations of their physical products: better packaging; more care taken in the design; a more beautiful artefact. We take care to make sure that you can rely on us to meet your clients' expectations every time.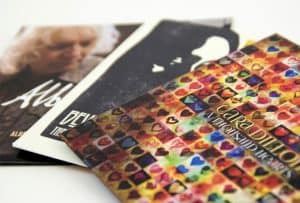 Disc Printing
We have three alternative disc printing methods to suit your design.
Screen Printing is the original way to print CDs & DVDs.  It allows CMYK, Pantone, metallic and fluorescent colours for really distinctive designs. Litho Printing is a high resolution CMYK print method, ideal for photographic designs, and can be used in conjunction with screen printing to add extra spot colours. Digital Printing is a vibrant and versatile full-colour print process, ideal for small run quantities. Our team will check your artwork for potential issues and will supply you with a proof before printing to make sure that your finished discs look exactly as you want.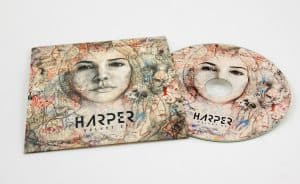 Duplication
As you've no doubt already guessed from our name, duplication is right at the core of our business. We've been doing this for as long as we can remember and know the ins and outs better than anyone. Over that time we've built up an enviable reputation for a fast, reliable and above all professional service.
The combination of high quality media backed up by a thorough quality control procedure ensures that you get reliable playback every time.
Replication
Replication is a manufacturing process in which the disc is moulded (pressed) from a Glass Master. It is then metalised and covered with a protective lacquer.  We work with trusted partners to get the best turnarounds and highest quality media available.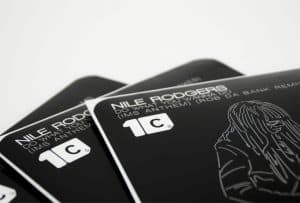 Audio Services
Whether you're producing a CD for your band, orchestra or your local bagpipe quartet, you need to know about all the extra bits that we can do to help you get the most from your release. Our services go far beyond printing and duplicating discs. We have a range of pre-release & authoring services to help you get the most from your CD.
International Standard Recording Code (ISRC) provides the means to automatically identify recordings for royalty payments. If your tracks have already been assigned ISRC codes, we can embed them into your master disc. We can also generate the codes here if you need us to.
Gracenote is a database of information about music. When your disc is inserted into a computer with suitable software, most notably iTunes, it will recognise the CD and download the artist, album and track names. We can register your CD details with Gracenote for you.
CD Text, like Gracenote, is a way for CD players to obtain track names. Rather than an external database, the information is stored on a tiny portion of the disc. This is often used on car stereos.
Barcodes are essential if your discs will be sold in a retail environment. We will create and register your barcode with GS1 UK (the administrators of UK retail barcodes) and add them to your artwork for you.
An Enhanced CD (aka CD plus or CD Extra) is divided into two parts, one containing audio and the other data. You can use this extra functionality to include photos, video clips, lyrics or web links on your disc.
USB Media
USB memory sticks, (a.k.a. flash drives or thumb drives) are both useful and very powerful storage devices. They also present an opportunity to show off your brand.
We hold a number of different styles of USB, which can be printed and assembled to order, avoiding the long lead-times associated with importing from the Far-East.
USB memory sticks
We hold a comprehensive range of USB flash drives ready to be printed and assembled in our UK facility.
High resolution full-colour UV print
Available in a range of colours and styles
Tin, case or card packaging
Printed matt or gloss varnish
Data upload & file locking available
UV Printing
UV printing is a durable full-colour printing method, with a host of applications.  It's incredibly versatile and the results are stunning.
Full colour (CMYK plus white) and gloss or matt varnishes
Clear varnishes can be layered to produce embossed effects
Print to virtually any surface including acrylic, wood, metal, plastic and leather
Can print on flat, curved or bumpy surfaces. (Golf balls are not a problem!)
A maximum print surface of 500mm x 320mm surface. Objects can be up to 100mm deep
A limitless list of possible mechandise uses including: tin packaging, USB sticks, plectrums, badges, phone covers and signage … and that's just for starters.
Card Packaging
One thing that digital media will always lack is the tactile pleasure of leafing through the pages of a booklet or poring over some handsome artwork.
One of the main selling points of physical media over digital is that the product is 'to have and to hold'.
With great packaging you create the right impression from the start.
Packaging that looks good & feels great!
As with disc printing, all artwork is checked over thoroughly and proofed back to you, to eliminate any costly delays.
We have a fully-furnished card and paper print department that includes gluing and finishing. Digital print and packaging can have any of the following finishes:
Matt / gloss lamination
Recycled / reverse board printing
Because we can do this completely in-house, print can be ordered in large or small quantities without adding days onto your turnaround times.
Custom-made For You
If you have a particular design or configuration in mind but don't see it on our website or on www.discpack90.com, it's really not a problem. From your initial concept or drawing, we can work with you to get a new template drawn up.
If you don't want to start your design from scratch, we can modify an existing template to add features such as an extra pocket or even some text or a logo.
Give us a call and create something really distinctive.
We have loads of packaging options on display on our DiscPack90 website alongside specifications, photos and other information.
Fulfilment
Once the print and manufacture of your project is complete, it is essential that the final details don't let the rest of the project down. We have an excellent mix of automatic packaging equipment and experienced, quality-conscious staff who make sure that care
is taken throughout the whole process.
Take the hassle out of packing, fulfilment & distribution
We can offer quick turnarounds with a wide range of packaging solutions as well as custom designs. From low to high budget orders, we offer a speedy, flexible and professional service.
Fulfilment services from Quite Great include:-
Disc assembly
Vinyl and box-set assembly
Cellophane overwrapping
Shrink wrapping
Labelling
Collation
Hand assembly
Product re-packaging
Distribution
Direct mailing
Personalised packaging
Contact us now
Our team can help you to get the media attention you desire.