Quite Great Brand Sales Team Members
As a developing enterprise or a business that needs a dynamic short term sales push right through to a brand in the UK or outside the UK that is looking for a team who they can partner with on an equity basis to build the brand so that everyone benefits , then look no further , The Quite Great Brand sales Team can help you fill that gap in your marketing strategy. Let the Quite Great Brand Sales Team build a distribution network for you if you are based outside the UK , let us take the strain on your behalf whilst you build your brand and then you can take the relationship further by letting us both promote your enterprise and help sell it.
Imagine you have a product that the world is waiting for , it may be a drinks brand, it may be a food brand, it may be a gadget or a product that fits into a category such as interiors or fashion. Let us discuss with you the options open to us all and see if we can give you the opportunity of a lifetime to 'bolt on' a dedicated team to cover the services you need to help it grow.
The important aspect of helping your brand sell and grow is to be able to understand the business model your brand has relating to the short term ie 12 month blocks, make sure you legitimately and realistically understand the customer base then we can develop it for you. looking at geography can be of sue so we can target specific regions or towns.
Understanding what is the unique selling point of your brand will help our team to broaden the market, making use price is correct as this is vital. Our team can add an online marketing dynamic utilising seo and standard online advertising to help drive demand. Once we have built demand then we would need to push on with the all important publicity.
As we build a relationship with you as an individual we can help increase the geographical reach and hopefully transform your business into a real world beater.
It is also useful to check out online marketing sites for ideas one of our favourites is www.marketingdonut.co.uk check out their views on sales and add this to your knowledge as it reflects may of our inherent views.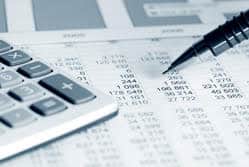 Sales bring in the money that enables your business to survive and grow – they are vital elements of marketing. The right sales strategy and effective selling techniques can make the difference between a business that gets by and one that thrives.
Your sales strategy
Your sales strategy will be driven by your sales objectives. Whatever these are, they are likely to focus your efforts on the products and customers that offer the highest margins and the greatest potential to increase sales.
A typical objective might be to sell more of a particular product to a group of customers. Another could be building sales quickly after a product launch. Your strategy will describe how you are going to achieve these objectives.
As with any marketing, a successful sales strategy depends on understanding your customers. You need to know who they are and what they want. You also need to understand when, where and how they buy. This allows you to identify the best sales channels and sales techniques to use.
Effective selling
Unless you sell exclusively through mail order or online, your sales strategy is likely to rely on your sales force. It's vital to recruit the right salespeople and manage them effectively.
You'll need to ensure your sales team has the skills it needs to generate leads and negotiate sales. As a minimum, employees are likely to need sales advice to ensure they understand the strategy and how to approach customers. More formal sales training can pay dividends, and effective use of technology and other sales tools can significantly boost efficiency.
You can identify sales expectations and key activities for the months ahead in a detailed sales plan. A sales plan like this helps you to tie sales and marketing activities together: for example, with both sales and promotional campaigns to support a new product launch. Sales budgets can be used to both forecast cashflow and track sales performance, helping you to motivate and reward successful salespeople.
The Quite Great Team look forward to hearing from you soon and discussing your needs.
Contact us now
Our team can help you to get the media attention you desire.