Tech and Gadget Brand Development
Quite Great Tech and Gadget Brand Development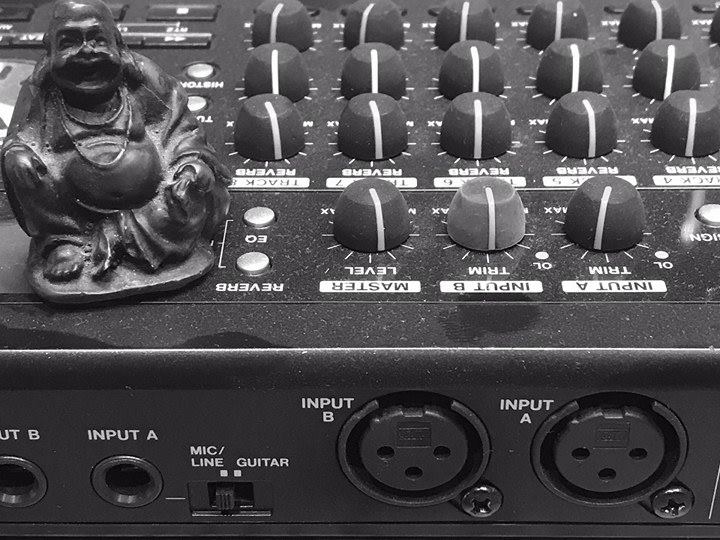 Quite Great has been helping musicians and brands sell online for many years, so we have grown up with music related technology helping over the years to promote studios and music technology concepts so this then brought about a natural word of mouth awareness among many start up or developing technology brands right through to multi million pound companies like True Knowledge and the fantastic guys at the call centres of Tmti where we helped to draw attention to the great work they do for businesses by adapting simple day to day work practices and turning them into creative newsworthy hooks.
When vehicle security tracking devices were in their infancy we pioneered consumer awareness for one of the trendsetters in the market Traakit. Quite Great created an innovative 'splash' campaign targeting local and national media to help launch the brand , with the wonderfully intriguing 'Big Mother's Watching You', here are just some of the links that highlighted the success of the campaign:
Big mother is watching you: Mum uses GPS to keep eye on …
www.dailymail.co.uk/…/Big-mother-watching-Mum-uses-GPS-eye-sons-…
28 May 2009 – Big mother is watching you: Mum uses GPS to keep eye on son's gap year trip … His mother can keep track of his movement through the Traakit.
Mother fits teenage son with GPS tracking device on gap year
www.telegraph.co.uk › News › News Topics › How about that?
27 May 2009 – A mother has fitted her teenage son with a GPS tracking device so she … The 2in thick GPS device – called Traakit – was developed by Harry's uncle … Ahead of the new series of Celebrity Big Brother 2015, we look back at the …
traakit Archives – Absolute Gadget
www.absolutegadget.com › Tags › Posts tagged with
Absolute Gadget · Home Tags Posts tagged with "traakit". Tag: traakit. sophiewithtraakit.jpg · Big Mother is watching you! Absolute Gadget Staff -. May 28, 2009 …
Big Mother is watching you! – Absolute Gadget
www.absolutegadget.com › News › Miscellany
28 May 2009 – The mother in question, 53-year-old Rachel Wilder has put a Traakit GPS device on her son. Harry. Now, Harry is 19 and legally an adult, but …
I'm going backpacking around the world.. and my mum is …
www.dailyrecord.co.uk/…/im-going-backpacking-around-the-world-10248…
28 May 2009 – … travelling across Australia – while under the watchful eye of Big Mother. The lad has been ordered by his mum to keep a Traakit device with …
Traveling with (Virtual) Mom | Free Range Kids
www.freerangekids.com/traveling-with-virtual-mom/
29 May 2009 – The Traakit will let his mom pinpoint his location to within 15 feet and see him as ….. Maybe we need a new term, GPS-parenting by Big Mother.
Watch with mother: GPS beams home gap-year son's every …
www.standard.co.uk/…/watch-with-mother-gps-beams-home-gap-year-s…
27 May 2009 – Harry Wilder is travelling in Australia — and his mother, Rachel, is watching … Brookes University in September, has a device called a Traakit.
The freedom to disappear | Michael Cross – The Guardian
www.theguardian.com › Opinion › Surveillance
25 Sep 2009 – Michael Cross: The Traakit system promises to keep a GPS lock on your kids wherever they are. Thank goodness I didn't have it on my gap …
Wallingford mum tracks gap-year son's progress (From …
www.oxfordmail.co.uk/…/4397540.Wallingford_mum_tracks_gap_year_s…
26 May 2009 – … is being watched by Big Brother — or more correctly, Big Mother — as … has been given a Traakit device, which constantly gives his location, …
Since that time we worked with true innovators in the tech world such as the guys at FilmOn and their sister brand Battlecam which once again set the bench mark for online communities which others have since followed on from.
Our work with technology start up EOOVI was another success. With a recipe specialising in data compression using old technology, the story was sure to hit the headlines: http://www.express.co.uk/finance/city/812693/ao-pre-tax-losses-relegation-ftse-250
Video Start-up Eoovi aims to 'revolutionise internet'
http://www.scotsman.com/business/companies/tech/video-start-up-eoovi-aims-to-revolutionise-internet-1-4444033
12 May 2017
We have also been working with the innovative new music platform, Salute Music Makers and their competition to find the next best artists from UK grassroots music. Applicants upload their music via the Salute website/app where it will then be vetted by industry professionals. You can read more about it here: http://www.quitegreat.co.uk/salutemusicmakers/ 
The understanding we have for developing simple to understand themes which can reach out to the media and public alike is our strength. Our team can provide virals and general youtube introductions for your brand and help take you idea from early stages into the mainstream. The amount of work we have done with mobile apps of all different styles, from games to learning tools underlines our adaptability and ability to draw in focused creative ideas to drive sales.
contact us now on skype – quitegr8 or email – ask@quitegreat.co.uk
Contact us now
Our team can help you to get the media attention you desire.