Schools and Education Promotion
Quite Great Schools and Education Promotion
For over two decades Quite Great has had a history of helping bring music promotion to hundreds of bands hence we have built a vast knowledge how musicians learn their trade and understand the world around them, this professionalism has in turn helped us to work with music related educational establishments such as Drum Tech, Guitar Tech , Vocal Tech and Echo Factory. Building creative and focused pr and marketing ideas with the aim of increasing student sign ups and generally increasing public awareness for the schools with whom we have worked. We can also divide this expertise into promoting specific faculties within Universities once again underlining the great work they do and pin pointing media interviews and profiling to fit the Educational establishment's needs.
In addition we have worked alongside educational charities such as Music For Youth drawing attention to the work carried out by their students culminating in a yearly extravaganza at The Royal Albert Hall.
The important thing about focused pr is to concentrate on the key messages hence when one looks at this aspect of pr then the Echo Factory release example is perfect to understand how we work –
'Are you looking for a high powered, exciting learning environment that caters for your every musical need? Look no further than Echo Factory! Their unique and tailor-made approach is geared towards enabling students to make it in the music world. And, they have all the resources to equip you with the necessary skills, knowledge, experience and contacts.
Based in Leicester's vibrant Cultural Quarter, Echo Factory's newly refurbished building houses its own live venue, record label, recording studio, band practice facilities, cutting edge business hub, music classrooms, lecture theatre, café/bar and chill out zone.
In the UK, the traditional music schools no longer cater for the real needs of young musicians. Echo Factory delivers a life-changing, real-world and relevant experience which draws on your passion for creativity, collaboration and – most importantly – music.'
Get the message across simply and quickly , build interviews and grow profile those are the fundamentals of how we help our brands it also is vital to work alongside like minded creative people and certainly the legendary Francis Seriau falls into that category and we are excited to have built a strong and successful relationship with him that still stands today perhaps a segment of the interview he did in The Daily Telegraph underlines the passion and determination he exudes check out the following snapshot from Francis and if we can help your organisation in the future contact us now-
Having started out giving drum lessons in his front room in Acton, west London, the French-born drummer Francis Seriau has spent the past 25 years turning such a fantasy into reality. When he founded Drum Tech in 1983, the idea of "pop music performance degrees" was considered risible. But Seriau's Gallic folly – a contemporary music conservatoire, as rigorous in its approach as any classical equivalent – is now a recognised part of the British musical establishment.
Tech Music Schools in Acton, incorporating Drum Tech, Guitar X, Vocal Tech and Keyboard Tech, run a whole raft of degree and diploma courses accredited by Thames Valley University, including full-time and part-time courses. More than 800 students are involved, from as far afield as Japan, Australia and Latin America. The classrooms, squeezed into various buildings off Uxbridge Road, have the buzz and enthusiasm of a student campus.
Every available room is being put to proper scholastic use. A drum teacher scrawls on a blackboard as a student takes notes. A young man carrying a guitar apologises for being late. There are keyboard sessions, guitar technique sessions, an "applied rock studies" class. There is even (what would John Lennon have thought?) a health-and-safety notice warning students to keep noise to a minimum.
Seriau says: "We try to be matter-of-fact; to prepare musicians for the real world – not just encouraging individuality, but teaching practical things like music theory and business skills. The music world is changing all the time and if you want to make a career in it you need to be adaptable. Our aim is to turn out multi-faceted, fully-rounded musicians."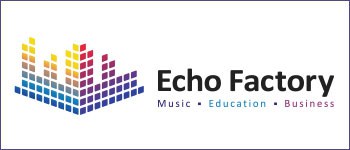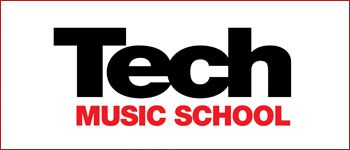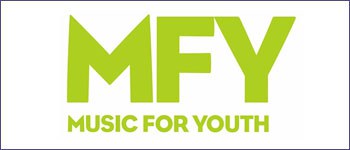 Contact us now
Our team can help you to get the media attention you desire.