Setting up a WordPress website to promote your music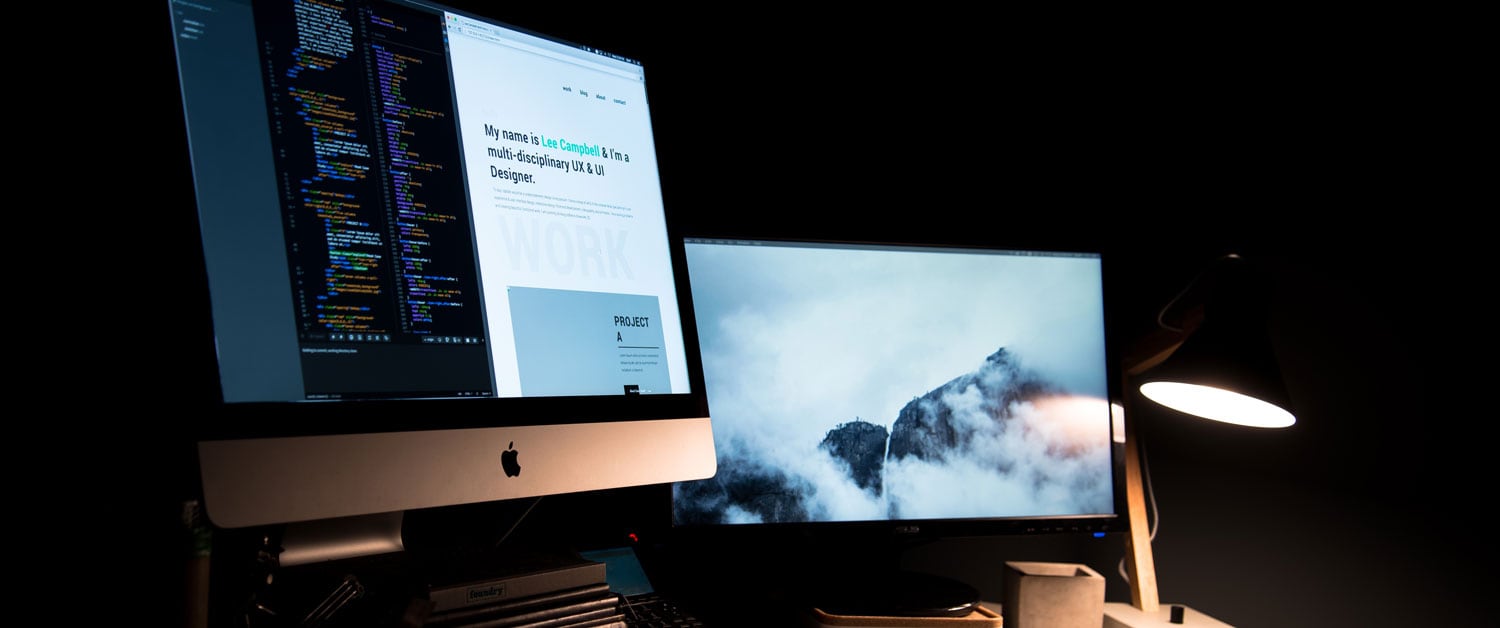 Setting up a WordPress website to promote your music
May 30, 2017
Domain and hosting
First off you need to decide on your domain name (url) and your hosting package. Most domain names you can pick up for a couple of quid a year, it's important it short, memorable, easy to spell and relevant to you. Try to choose a .co.uk or .com prefix, these are the most commonly used and they will avoid confusing users when trying to remember your url.
Tip:
Many domain names come free with hosting packages, so decide on your name and then check out different hosting options.
Hosting is essentially server space, you're paying a company to rent space on their server, this is where your website will be stored. Whenever a user types in your domain name it will ping the server to retrieve the relevant files so that your website can be displayed.
Depending on what hosting package your choose, you can look to spend anywhere in the region of £100+ a year and many providers offer monthly direct debits. Most people opt for 'shared hosting' which is the cheapest option but also means your website may be quite slow as you're sharing a server with a number of other websites. If you're just looking for a basic website shared hosting is absolutely fine and you shouldn't see any problems, you can also always upgrade your hosting at a later date.
There are a number of host providers including 123-reg.co.uk, 1&1.co.uk, GoDaddy.com etc. and many provide WordPress optimized hosting, so look around, choose the best package for you and then make sure you get your desired domain name.
Once you've paid for your hosting and domain you're good to go and it's time to start setting up WordPress.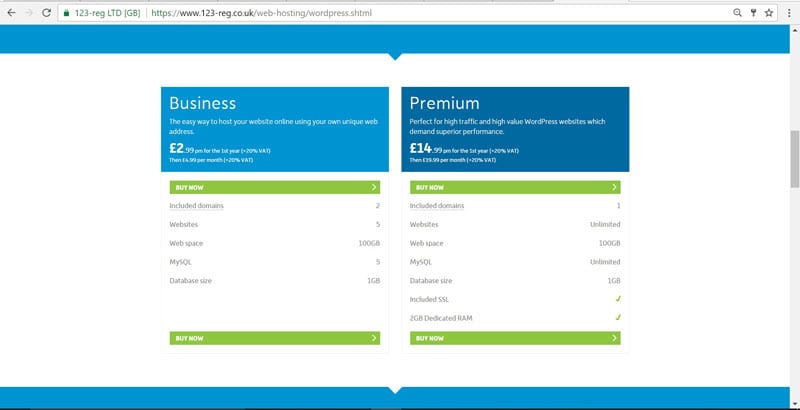 Installing WordPress
When you buy hosting (i.e. with 123-reg.co.uk) you'll also have to setup a username and password with them. To install WordPress, login to your 123-reg account and then you'll find the WordPress install under the 'Manage Hosting' tab. Generally it's a one click install and quite straightforward. You'll be prompted to create a new admin username and password for your WordPress website, once you've done that it'll either direct you to the new website, or if not, you can then go to your domain with /wp-admin at the end. I.e. www.examplewebsite.com/wp-admin. Here just pop in the WordPress username and password you just created and then you can login to the back-end of the website.
Customising your website
The easiest way to use WordPress is by using 'Themes'. Themes are like ready made design packages for your website, they require no coding and are perfect for all users no matter what skill level. WordPress comes pre-installed with several free basic themes, you might find these are perfect for your needs or you might find they're too simple and restrictive.
If you want to take your website to the next level then there are a ton of paid themes out there. I use the website themeforest.net. Just click the 'WordPress' tab on the main page and start searching 9000+ themes. You'll have to pay for it but it's well worth it. Make sure you take a look through a number of options and a theme which is most suited to what you want. Here's one I particularly like for bands and artists http://demo.themeum.com/?theme=strings which can be purchased here https://themeforest.net/item/strings-music-band-artist-event-wordpress-theme/19643217?s_rank=3.
Once you've bought the theme you'll be able to download it as a .zip file. When it's finished double click on the .zip file and look for a theme install folder (usually named after the theme itself). Right click, copy the folder and paste it onto your desktop. See images below for a better explanation.
Now go back to your WordPress site to the themes tab and click upload. WordPress will begin to upload the folder to your website. If it's successful you should be able to then activate the new theme.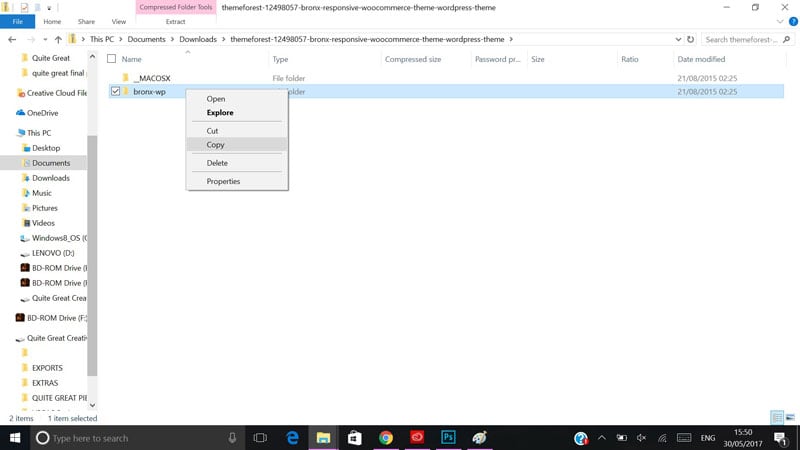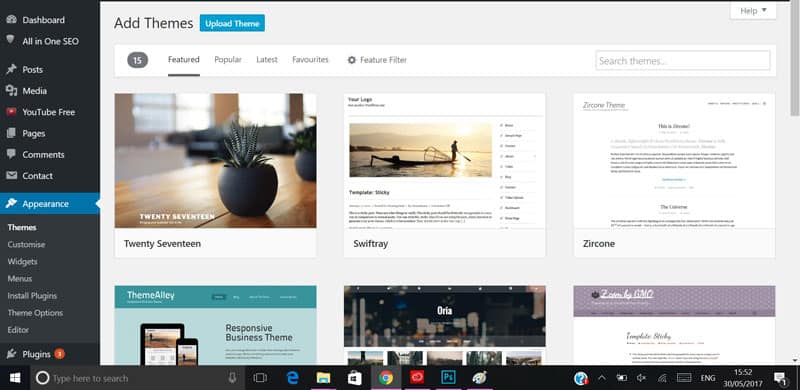 How to use your new theme
Many themes come with 'demo content', essentially ready made dummy sites which can be installed and then edited. Check to see if your theme comes with demo content.
Each theme is different and it'll take some time to get to know how to use it. The best way to get a grip of it is trial and error, try changing some options, refresh your website and see what effect it has had on your site. If you're new to WordPress leave a good amount of time to get a website together, it could take weeks or months to get to know how the theme works. WordPress has a great online community so don't be afraid to search and ask questions if you get stuck, it'll be a learning curve until you get your head round it.
If you want a website up and running in a matter of days or weeks then please feel free to contact us here at Quite Great, or if you have any questions about setting up a website then we're more than happy to help.