Music PR Tips: Edward Abela- More Than A Musician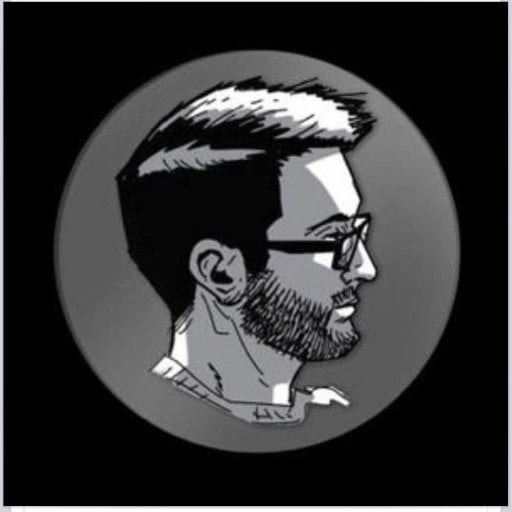 Music PR Tips: Edward Abela- More Than A Musician
January 17, 2017
Here at Quite Great we're always doing our best to help our clients get the coverage that they deserve, whether that be on radio, in the press or online. Unfortunately, we can't control the media and it's not always easy to measure how successful PR can be. However, what can help is the active contribution of material from our artists, 'ammunition' if you will, which we can use to fire out to the various media platforms. By building rapports with our clients and regularly contacting them about things they can do to help their own campaign, we can form a working relationship where the client does not feel estranged from the work we are doing.
Cue our artist, Edward Abela. Edward is a London based multi-instrumentalist with a wealth of songwriting experience who creates ambient and atmospheric piano-led pieces that charm their way straight to your heart with their filmic qualities. Lucky for Edward, he gets to do what he loves every day working for Warner/Chappell music as a producer and composer. He has even written scores for BBC, Channel 4, DC Comics and 4QuarterFilms.
Whilst there are no doubts as to Ed's talents as a musician, classical music can be a difficult genre to promote to people, other than aficionados who already love this kind of music. Many people, particularly those of recent generations seem to be under the impression that classical music is 'boring', a dead genre of little relevance today.
Despite this, Ed is keen to talk about the 'constantly rising movement in the neo-classical genre thanks to amazing artists such as Ludovico Einaudi and Nils Frahm.' He notes that 'their influence is far reaching towards massive audiences. On the negative side, the avenues that can be reached are a little more limited than that of the pop music genre, simply because of the more selective audience'
However, this is where Ed has been particularly clever. Whilst discussing ideas of how we could improve footfall on Ed's social media pages, the idea arose that he could use his talents to rewrite short parts of film scores. The idea behind this was create innovative content for Ed's profiles, but it was also aiming to display the importance of music in film, which many look past when watching the modern blockbusters.
Ed has titled this mini-series of videos 'Improperly Placed Music' and as the title suggests, the music is not always fitting of the context, creating intriguing and often comical outcomes. Not only this, but you begin to realise how much the style of music actually affects your understanding of what is going on in the film. For example, In Ed's latest video, he transforms the innocent family film, Despicable Me, into a terrifying horror film through some clever video editing and a haunting soundtrack which completely alters the genre of film. As previously mentioned, if you've seen the film before then you'll be in tune with the humorous nature of what Ed is doing here. If you haven't, then it might be a bit lost on you. Sorry.
Whilst this is simply a fun thing to do, which Ed enjoys, there is more to it in terms of music PR than just amusing internet content. By blending Ed's mode of neo-classical songwriting and film-scoring talents with contemporary pop culture and film, he is able to access multiple markets, doubling the possibility of finding people who will like him and his music. Both those who enjoy film music and those who just like amusing online videos and films can be targeted through this spark of an idea. By incorporating a modern and relevant edge to what he does, Ed is without a doubt moving in the right direction with trying to get more people into the genre of modern classical music.
Since the creation of Ed's Despicable Me video, it has been hugely successful, practically overnight. By sharing it to the right places online, particularly social media, we have managed to get over 8000 views on a related Facebook page which has around 1.5 million likes. This only goes to show the power of supplementing your music. Whilst in this case, Ed's music hasn't necessarily gone out to people who like the classical genre, his name and talents have been seen by thousands of active social media users who can possibly share his work further.
Here's the page that found social media success for Edward Abela: https://www.facebook.com/Minionquote/ 
Not only do these videos showcase Ed's talents as a musician and composer, but they simultaneously create a 'multi-faceted Edward Abela' of whom people can get to know. Offering something else as a musician can be important in displaying another side to your personality; by doing something like what Ed has done, you can prove that there is more to the musician than meets the eye – a more 'human' side that fans can relate to and follow. That is perhaps the best thing about 'Improperly Placed Music'; fans are able to engage with Ed and his music by joining him on the journey for his mini-series.
The basic idea and tip here is that it could well be advantageous to yourself as a musician to supplement your music with something else, something different and outside the box to act alongside what you're doing. If nothing else, it will at least build you a bigger online profile and it can also be helpful in filling periods of time when you're not releasing any music. Devoted fans will always want to hear from you, even when you haven't got anything in the pipeline. Ed's mini-series is just one idea, but there's a wealth of potential projects out there that you could use to make yourself a more 'multi-faceted' musician that people will want to follow – What are you good at? What do you enjoy? How could you incorporate that into promotional material? You just have to use your brain a little.
You can see all the installments of 'Improperly Placed Music' so far here on Ed's Youtube page: https://www.youtube.com/channel/UCNXIrktUTtWvxb41o55HK9Q
And for more creative ideas and music PR tips, check out Quite Great TV:
https://www.youtube.com/user/Quitegreattv
Find out how Quite Great can get your band noticed – contact us today. We offer music PR and brand services. See our client list here.