'Pop Goes the Melody': Corinna Jane on the current state of popular music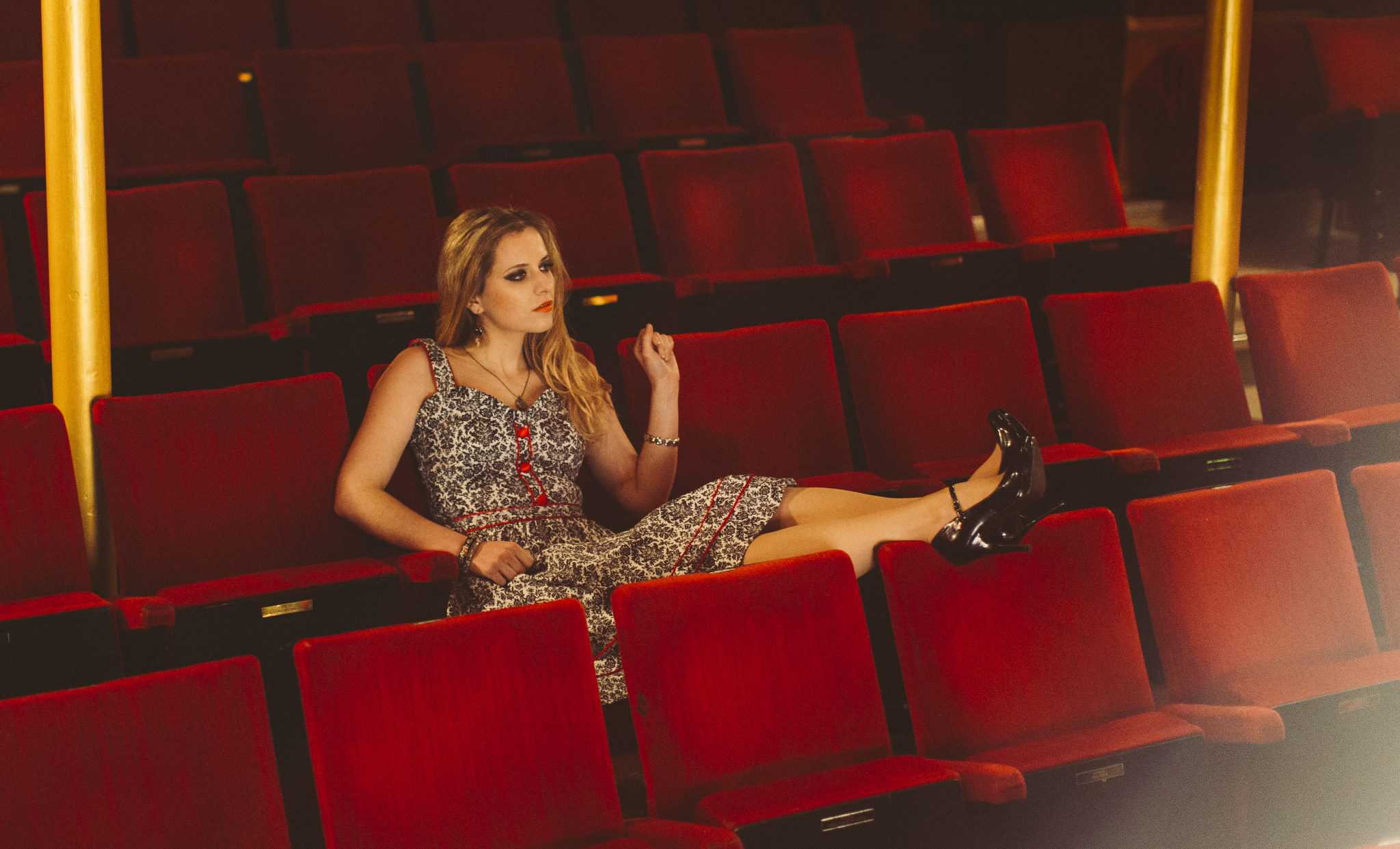 'Pop Goes the Melody': Corinna Jane on the current state of popular music
November 7, 2016
Quite Great music PR are lucky enough to be looking after the talented pop-rock singer, Corinna Jane, and if you haven't heard of her, where have you been? Get your head out of the sand! Corinna is a master of her craft when it comes to songwriting, but she's also pretty handy at putting her pen to paper and jotting down her philosophies on music. So, here we have it, the latest musings on the musical world from Corinna Jane and this time the question is: Has pop music lost its melody?
'Sing us a song, you're the piano man
Sing us a song tonight
Well, we're all in the mood for a melody
And you've got us feelin' alright' 
The Piano Man, Billy Joel 1973
Last Saturday I was performing an intimate acoustic gig in one of my local pubs for a Halloween themed weekend. The demographic that descended upon this typically quiet country pub ranged from the old and the young, the ale lovers and the wine aficionados and of course the resident old rambling drunk. Yet in their diversity they are united by one common denominator; the love of a good melody.
Whilst I sang my cares away in an old favourite of mine "Streets Of London", I looked up at the faces of the crowd of people singing along with me and noticed the corners of their watery eyes crease with the bittersweet smiles of those who allowed themselves to wallow in the luxury of the memories that this iconic song evoked. As I sang my last note and basked in the applause and whoops around me, a wave of sadness hit me. Are scenes like this soon to be a thing of the past? Why has modern popular music lost its melody?
The Roots Of The Pop Song
The pop song formula can be traced back to the traditional folk song. Typically we can expect a few verses to tell a story and a refrain with a memorable melody. These songs were carried over by various generations before the advent of recording. We are all familiar with the medieval international hits of their day such as "Greensleeves" and of course "Scarborough Fair", which Simon & Garfunkel were able to make "cool" again for a new generation. Yet perhaps we are not aware of their structural influence on modern songwriting and that pop music is indeed the folk song of our day: songs for the people.
It is not unreasonable to suggest that the kings of the modern folk song are of course The Beatles. Their infectiously catchy, but simple tunes are arguably the legacy that they leave behind, before we even begin to contemplate their experimental studio productions. Time again we are reminded of the strength of their melodies in countless cover versions, most notably Joe Cocker's version of "I Get By With A Little Help From My Friends". A Beatles song can be
stripped to its bones, fleshed out with new DNA and the song will still flourish. However, could the same be said for the biggest song of the year so far, Drake's "One Dance"?
Does The Top 40 Chart Mean Anything Anymore?
In short, no. In a world that is no longer united in the excitement of finding out who has reached the no.1 spot at 7PM on a Sunday night, it is astounding that a song with seemingly little musical merit managed to reign the top 40 for fifteen weeks. However, it didn't quite beat Bryan Adam's record of sixteen weeks with "Everything I Do" in 1991. I doubt that in ten years time newly weds across the nation will be choosing "One Dance" as their first dance, or even
pick it over the modern day classic "Uptown Funk" for the after party.
The only other artist to have come close to this chart reign was the new karaoke favourite 'Someone Like You' by Adele, which stayed five weeks at no.1 in 2011 and arguably has more in common with Bryan Adams than Drake. Both songs hit you with a poignant, tear jerking melody that nuzzles itself in the keepsake box of your mind that is filled with the snapshots of people we have opened our hearts to. The marriage between music and lyrics is a holy matrimony crucial to the pop formula. We need something we can relate to, something that can define us and our memories at a given moment in time.
The Ingredients Of A Modern Pop Song
A controlled psychological study revealed that people were able to recall more memories of a given period in their life whilst being played hit songs of that particular era than without. With this
in mind, it is difficult to imagine the sixteen year olds of today recounting their memoirs in fifty years time with the chart hits of today as their stimulus, when so much of what is played on
mainstream radio is formulaic and lacking in musicality. It seems that the basic requirement of a pop song in 2016 is to let the production dictate the direction of the song. So what are the
ingredients?
First of all you need to have programmed your drums to allow for a hard hitting, ground shaking chorus. Then you need to account for your instrumentation by filling the space with a cacophony
of synthesisers and effects that sound like something you used to construct on your childhood Fisher Price keyboard. Lastly you need to make sure that everything is drenched in reverb to create the illusion that you have crafted a modern masterpiece when in actual fact your chorus is nothing but a succession of three notes in a loop.
The mask will inevitably come down at any local open mic when you see young aspiring performers attempt to cover these songs acoustically, only to find that these songs don't look very good naked when you've stripped them of their production gimmicks and reveal their vacuous melody. We all give a despondent sigh, forget and move on to the next one. However, this is not to say that pop music needs to be "intellectual". If we go back to the roots of the
traditional folk song, the only requirement is a story and a memorable tune.
The Longevity Of Melody
Someone remarked to me the other day that they believed that the last true great pop act was Abba. The key to their longevity lies in the fact that outside of their distinctive irreplicable production, the songs are laden with sing-alongable hooks that can easily inspire a night with a few glasses of wine around the piano. These melodies are written by people who understand music in a way that is comparable to Mozart and Beethoven; it is intrinsic to them yet intangible to mere mortals. The genius lies in being able to conceal their complexities within a seemingly simple tune over a well written yet universally appealing lyric. Yet many will still call their love for
Abba a "guilty pleasure". If pop music is about escapism and fantasy, why should a melodic pop song be tarnished with a brush of societal disapproval?
The Future Of Pop Music
Meanwhile, as we look amongst the debris and rubble within the pop kingdom of our forefathers, there does shine a beacon of light. When Taylor Swift set the world alight with her transition into pop in 2014 and her record breaking album 1989 that sold over 6 million copies worldwide, she proved that not only can the album format still survive in this digital climate, but that people are still hungry for songs that can transcend their production. Perhaps her magic lies in her country roots where the focus remains on the storytelling and the melodies written with just an old battered guitar to accompany you. The same school of thought is arguably also the ethos
behind the back catalogue of Ed Sheeran and Adele who have managed to capture people's imagination worldwide with this tried and tested formula. Yet what is everybody else doing? As Billy Joel once sang "we're all in the mood for a melody", but who is satisfying this appetite now?
This digital era means that we no longer live in a monoculture in which we all gravitate to the same media, whether it be tv, radio or publications. Fortunately, this means that we are able to use this freedom to discover more music that is appealing to each individual and may have previously gone under the radar. However, as we all continue to look down at our phones whilst hitting next on our shuffle playlist, we have kissed goodbye to the desire to be united as a nation with a common love for a song that captures the Zeitgeist of our time.
If Corinna's writing has left you wanting more, have a read of her last blog right here: https://www.quitegreat.co.uk/blog/how-to-spot-sharks-as-a-small-fish-in-a-big-pond/ and you can check out her music here:
www.soundcloud.com/corinnajane
https://www.facebook.com/corinnajanemusic/
https://twitter.com/Corinna_Jane
https://www.youtube.com/user/Corinnajane
Find out how Quite Great can get your band noticed – contact us today. We offer music PR and brand services. See our client list here.