INTERNATIONAL REGION AND BRAND MARKETING
Quite Great International Region and Brand Marketing Services
How do you get more people from different countries to visit your region, the simple answer is let Quite Great take control of your media relations in the UK and build profile for you town or region highlighting the food, the fashion , the nightlife and the culture of your geographical area . The Quite Great International team will work with you are a Local Government Department or you as an owner of a historical site right through to you as an event organiser to highlight why the British public should know about what you are promoting and work with you to grow media awareness across all national and local outlets in the UK.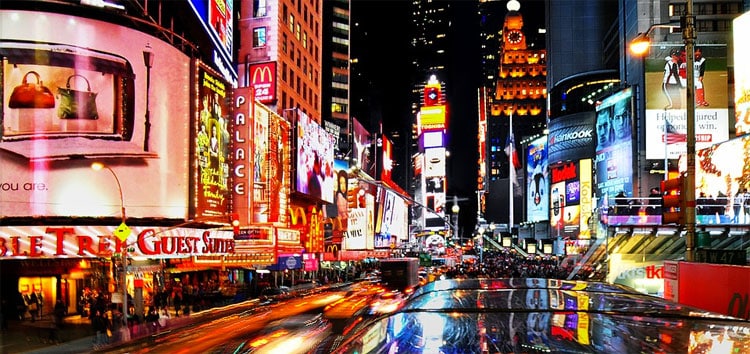 To fully understand how we can help grow your region it makes sense to read the following article which maps out the complexities of the UK media and hence why it is vital to work with a focused pr team to build awareness for your region whether you are in Spain, Germany, Australia, Brazil , Italy etc.. We can help you understand how to get attention in the UK, read the following fascinating insight into the UK media by Michael Bromley in ECJ.net then contact us to discuss your needs.
The media landscape in the United Kingdom is large, complex and mature, arguably ranking second globally to that of the USA. This status is derived to some extent from the use of English as the primary natural language of production and content. Although none of the major global media conglomerates is based in the UK, a number of media organisations, notably Reuters and the BBC, have international standing in their own right. UK activities also contribute significantly to the operations of global conglomerates, such as NewsCorp, Bertelsmann and Time Warner. A desire to be present in emerging global media markets led to increasing deregulation under both Conservative and Labour governments since 1979.
The UK media sector is relatively open, with participants from many countries active in almost all aspects – newspapers, television, magazines, radio, film, books, advertising, music, telephones and public relations. At the same time, UK media organisations have interests in many parts of the world. Since the late 1990s, successive Labour governments have attempted to elide the distinction between culture and commerce, leading to the adoption of the idea of the 'creative industries'. The UK has also been affected by the general decline in consumption of traditional media, particularly newspapers, which has been evident in most developed countries. The government objective is for the UK to be digital by 2014. These trends have been accompanied by widespread and vociferous concerns about media quality.
It should be remembered that, while, in many respects, the UK media landscape is a single entity, there are distinctive English, Scottish, Irish and Welsh dimensions, reflecting the composition of the State itself, and heightened by political and administrative devolution in the late 1990s. The UK's adult population numbers 47.5m, and the total population is 61m.
Traditional Media
The UK is effectively saturated with traditional electronic media, Multi-television, multi-radio and multi-telephone households are commonplace. The four sectors are worth a total of about 100bn British pounds (111m euro ) a year. The audiovisual media's major defining characteristic is the existence of a strong public service broadcaster, the BBC supported by a universal compulsory television licence fee.
Print Media
Perhaps the most distinguishing characteristic of the print media is the existence of a large national newspaper sector, comprised of 11 daily and the same number of Sunday titles. (The numbers include two Scottish papers, the Daily Record and Sunday Mail.) About 75m such papers are sold every week, which are read by about 70 percent of the adult population. In July 2009, the total sales of national newspapers were just under 11m for both daily and Sunday titles. These numbers were well below peaks reached in the late 1950s. The last half-century has been one of secular decline in national newspaper sales and readerships.
In 2009 sales of national daily newspapers were 2.25 percent below 2008 figures, and sales of Sunday titles had fallen by 4 percent. Such was the state of circulation decline that in 2009 the owners, Guardian Media, were actively considering closing The Observer (398,000), the world's oldest Sunday newspaper. Closure of The Independent (198,000) and The Independent on Sunday (160,000) was also being canvassed.
This press is commonly divided into three sectors – 'quality', 'middle market' and 'red-top tabloid'. For more than 20 years, all the papers in the latter two categories have been tabloid in size. More recently, three of the 'quality' titles abandoned the broadsheet format and adopted either a 'compact' (The Independent and The Times) or Berliner (The Guardian) size. This change stimulated much debate over whether the national press was abandoning 'serious' journalism.
The entire national newspaper press is owned by eight companies, of which the largest two (News International and Daily Mail and General Trust) had 55 percent of market share in 2005. With Trinity Mirror (16 percent) and Northern and Shell (14.5 percent), the top four owners control 85 percent of the market.
A similar concentration of ownership is evident in the regional and local press. The five largest owners control 72.5 percent of the market – more than 700 newspapers. Of those, three (Trinity Mirror, Associated and Northcliffe) are also among the top four national newspaper companies. In sum, then, all forms of newspaper ownership are heavily concentrated in three corporations (News International, Trinity Mirror and Daily Mail and General Trust/Northcliffe/Associated), amounting to 360 titles (28 percent of all newspapers in the UK), some of them the largest circulating in their sectors.
There are estimated to be 1,250 Sunday, week-day (morning and evening) and weekly (sometime, twice weekly) regional and local titles, further sub-divided between those papers which charge a cover price and those which are distributed for free. In all, around 40m copies of regional and local newspapers circulate and are read by about 84 percent of the adult population. More than 90 percent circulate once (occasionally, twice) a week. Individual readerships are on the whole small.
The much smaller numbers of regional and local daily (25 morning and 75 evening) and Sunday (21) titles generally have larger circulations. This is the layer at which a distinctive press serving England, particularly London, Scotland, Wales and Northern Ireland is most evident. The biggest selling regional and local papers are published in Scotland.
The regional and local press has suffered long-term decline. In the 1960s evening newspapers were read in nine out of ten households in their circulation areas. In 2006 many commentators believed they would soon cease to exist. Between 2008 and 2009 all regional daily newspapers (morning and evening) lost circulation, with falls of up to 18.4 percent. The London Evening Standard, until recently the largest selling evening newspaper in the UK, was sold for a nominal sum, and in 2009 it was selling only 144,260 copies, an effective fall of 20 percent on 2008.
Attempts to attract readers with alternative formats began in 1999 when Associated Newspapers (see above) launched the free commuter paper Metro in London. By 2003 total distributions of a series of Metro titles in British cities totaled 840,000, making it the world's largest free newspaper. In response, some paid-for papers, such as the Evening Standard andManchester Evening News started free 'lite' editions. In September 2006, News International (owned by NewsCorp) launched the free London Paper in competition with the Standard'sLondon Lite. Many of these titles have since ceased publication, including the London Paperwhich closed in 2009.
A number of regional dailies switched, or were on the verge of switching, to weekly publication, In addition, more than 50 local papers (mostly freesheets) closed in 2008.
Newspaper advertising revenues have also been falling steadily since 2004. The rate of decline (5 percent a year) has been five times as great in the regional and local press as it has in the national press. Newspapers account for about 25 percent of all advertising.
The UK magazine sector is also large and was growing for more than a decade. There are between 8,800 and 10,000 titles (estimates vary). About two-thirds are 'business and professional' titles, and the rest are 'consumer' magazines. The former often have very small controlled circulations (mostly on subscription), while best-selling consumer titles have readerships of one million or more. Neither the very biggest selling titles, nor most of the business and professional periodicals are normally sold through news-stands. Nevertheless, the consumer magazines which are sold this way are the most visible part of the sector.
News-stand sales of about 300 consumer magazine titles account for around 100m copies each month. Only two magazines sold over the counter, What's On TV (1.2m) and TV Choice(1.3m) are among those with the largest circulations. The others are 'customer' or 'member' magazines, produced for mainly free distribution as marketing tools.
Although there are almost 1,000 magazine publishers, as with the newspaper industry, there are also heavy concentrations of ownership. Only 25 are considered to be major players, but since the late 1990s the larger companies have been reducing their relative shares of the market. Unlike the newspaper industry, the magazine sector has a number of major European owners, such as H Bauer and Hachette Filipacchi.
Consumer magazine circulations have been falling, too, by as much as 25 percent. The largest seven publishers, which control circulations aggregating to about 21m, lost sales in 2009: Hachette Filipacchi (-6 percent); National Magazine Company (-4.3 percent); Condé Nast (-5.8 percent); IPC Media (-8.9 percent); Bauer Media (-6.1 percent); BBC Worldwide (-8.5 percent) and H Bauer (-4.9 percent).
Finally, it is worth noting that there are substantial 'minority' and 'alternative' press sectors in the UK. These address a wide range of cultural, ethnic, linguistic, religious, lifestyle, political, environmental and social areas.
Radio
Radio has enjoyed a recent resurgence in popularity. More than 90 percent of people over 15 years of age (46.3m) listen at least once a week. However, it is national, rather than local, stations which have increased their popularity.
The BBC operates ten national radio stations; the World Service; regional stations in Scotland, Wales and Northern Ireland (including stations broadcasting in Welsh and Scots), and 30 local stations. Radio is also characterised by a multi-faceted commercial presence alongside that of the BBC. About 300 commercial radio stations broadcast across a number of platforms, the vast majority being local.
In mid-2009, the BBC's overall share of the radio audience was 54.6 percent: commercial radio had 42.7 percent. The BBC's Radio 2 had the largest single station weekly reach (13.42m listeners). Radio 1 reached 11.45m people. Classic FM, the largest single commercial station, reached 5.4m. On the other hand, the reach of local commercial radio is greater than that of local BBC services. The largest commercial radio group, Global Radio, with 33 stations, claims about 40 percent of all commercial radio listening (19m listeners). A small number of large chains dominates the sector. These include Bauer Radio (12.65m listeners) and GMG (5m). However, commercial radio advertising revenues have been declining since 2003. They account for about 2.8 percent of total display advertising.
There are also more than 205 community radio licences, with more than 140 community stations on air.
Hopefully the article above will highlight to you the need for a marketing and pr team to help you develop your town and region's profile so contact us now to discuss thing further.
Contact us now
Our team can help you to get the media attention you desire.