Quite Great UK Music Marketing & Production
Before you even start to think about promoting your music, we can work with you on all levels of your media profile, from image to creative YouTube ideas. It is vital to get every element of your work set-up correctly in advance to maximise the impact when you begin your campaign, a process we are extremely experienced in. It may be necessary to work with one of our re-mixers or producers to create the correct radio edit, or club mix.
We have been fortunate over the years to have worked with many great names in the music industry – not only bands and artists but those behind the mixing desk and in key areas within the music world who are renowned experts in their respective fields. Among these is the legendary producer and engineer, Stuart Epps, famous for his work with Elton John, Led Zeppelin, Chris Rea and Twisted Sister – we are proud to able able to work with Stuart and introduce you to his services if this is appropriate to your project. We encourage you to always share your ideas with us, however left-field or unconventional they may be: however extravagant your plans, withe the right budget, we can bring together a team to make it happen!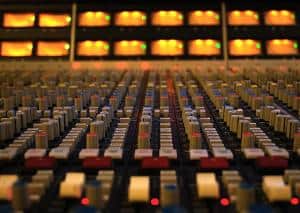 You may need to get your promotional CDs designed correctly or you may be completely confused by social networking and need our guys to help you to focus on the right elements of the likes of Instagram and Twitter to make them as effective as they can be for you. This is a fundamental starting point for any artist and it is vital that all these parts are created in a coherent and organised manner . We can help you with your photos and as the Quite Great promotional team take you through the release periods, we can also offer a service whereby we can represent you in meetings with publishing contacts and label contacts.
Take a look at www.quitegreatmusicmarketinguk.com for a full run down on what we can offer, but in simple terms, the marketing service allows you to decide your own budget for a release pattern that may consist of one or many releases. These would generally be developed in ten-week patterns where there would be a single and EP or a single and album, or, if you so wished, simply a single release. We would work with you to then build up media coverage, discuss how this was impacting on social networking, views, likes etc., and create a campaign that allows us to build from the ground up or, if you are an artist who already has a strong following , then work with you to build the momentum for that all important breakthrough release that can have major labels contacting you.
The Quite Great Label Services allows you to essentially create your own DIY record label: we will look at a business model that works for you and help you to create a flexible plan that fits your needs. The structure of the campaign is aimed at artists who are building their brand and recognise that they need a range of experts helping to cover different media areas and to act as a functional and effective marketing base in the UK. We allow the artist to develop with a series of releases or a one-off to test the water, if that is what you feel fits, in line with a budget that works for you and allows you to constantly build to the future .
This is exactly how labels used to work where the artist is able to breath and grow. The plan is always flexible to accommodate an artists' specific needs but always has YOU at the helm. Our team supply the required expertise throughout your campaign to ensure the maximum impact when targeting all areas of the media.
We have found this arrangement to be by far the most cost-effective way for an artist to budget over a period relating to an 8 or 10 week time frame. It is a way to introduce you to all areas of the media, from radio to online, to print to broadcast and gain real, tangible results. You can then set the scene for the next release period where the focus will be more defined and can look to build on these successes. You will be at the stage where the tougher, front-line mainstream media can be confidently approached with your portfolio of coverage. These areas are more prone to risk for any artist as to whether their music will be embraced, but you will now be in the best possible position to succeed.
Contact us on skype – quitegr8 or via email on ask@quitegreat.co.uk to discuss your needs.
Contact us now
Our team can help you to get the media attention you desire.