Review: Salute Music Makers Launches App for Revolutionary Music Platform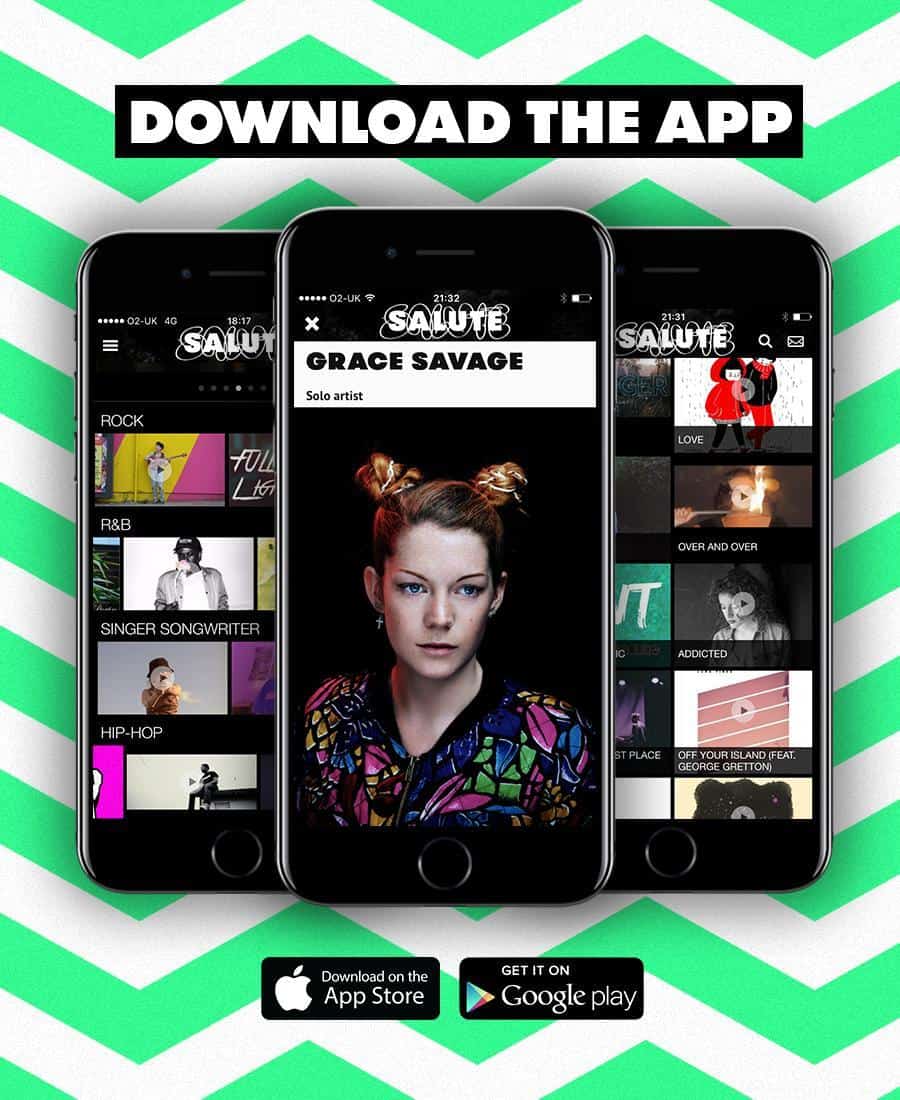 Review: Salute Music Makers Launches App for Revolutionary Music Platform
August 31, 2017
When Salute Music Makers launched their ambitious campaign to truly empower both new musicians and their prospective audiences in March amid an avalanche of press interest, there was always the feeling that it was too good to be true. Clearly there would be a catch along the way: maybe it would only be aimed towards more commercially safe genres like pop and dance; there would no doubt be small print about the top prize not really being £50,000; filters would be in place to cherry-pick those who had already secretly made clandestine deals with labels to boost their chances. Not only have any doubts proved unfounded, Salute Music Maker's campaign has now entered a new phase where, to an even greater extent, the control is put in the hands of the people who really deserve the chance to change the musical landscape – the musicians and fans themselves.
Their recently launched app allows users to navigate the deliciously slick interface to explore not only artists by name but also by genre – no favouritism, no generic music talent show tropes, but a genuinely boundary-free palette of everything from opera to death metal; electro-pop to singer-songwriter troubadours. Right at your fingertips are thousands of brand new artists whose performances you can listen to and watch whenever and wherever you want. Just as importantly, the Salute Music Maker's app has already blown open the competition to ensure every conceivable demographic from within the UK has a chance of having their music heard – over 50 British-based nationalities are represented, for the first time giving a true reflection of the diversity and multi-cultural influences that new artists have been desperate to showcase.
The free app offers music lovers an easily navigable Aladdin's cave of brand new music creators and uncovered sonic DIY geniuses, whilst at the same time allowing them to connect and engage with the artists. A simple click can let them know you love their track, a couple more and you've created a playlist of your favourite tracks from the thousands available – tracks NO-ONE else will have heard. Think your mates will be impressed by your impeccable taste and Sherlock Holmes-like musical sleuthing? Share the tracks you've uncovered or go further and share the playlist you've made! Make a genuine difference to the future of grassroots music making whilst at the same time getting to hear cutting-edge new talent…for free!
Salute's new app is the perfect companion to the competition itself – over 1000 musicians from all ages, backgrounds and genres are literally put into the hands of music fans who can vote for their favourites. This is no small gesture: the ultimate winner receives a quibble-free £50,000 cash and the five other finalists £10,000 – life-changing amounts which will give the new artists the help they need to make the next step in their careers. As the Salute competition hurtles towards the next chapter, now more than ever, everyone can have a say in ensuring the UK's musical landscape is as diverse and exciting as ever.
Find out more information on Salute Music Makers here:
https://www.salutemusic.uk/