Introducing: The Truebelles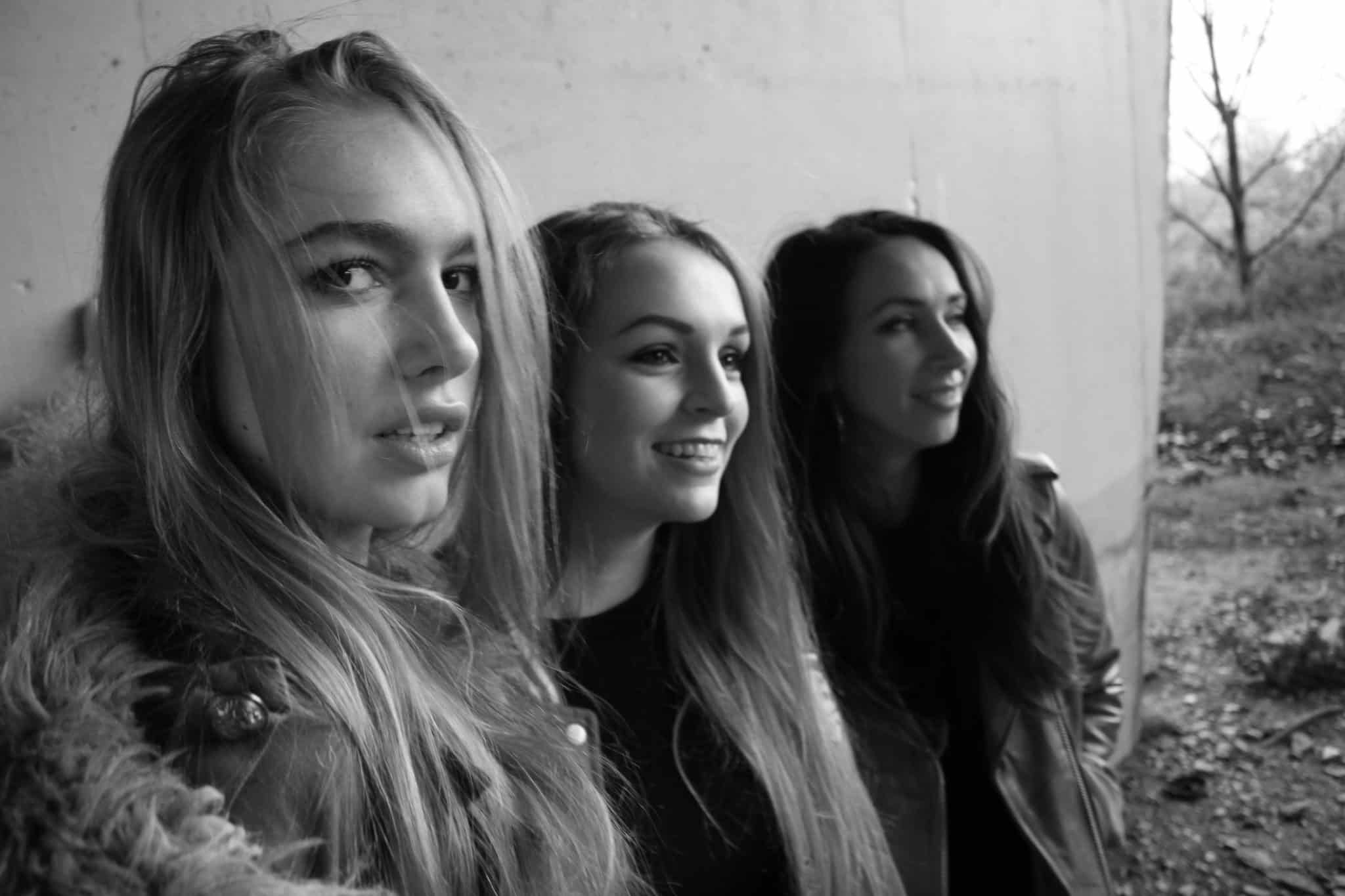 Introducing: The Truebelles
March 28, 2017
We've seen a lot of girl groups emerge  since the start of the 2000s, many of them stemming from talent search shows and then fading into obscurity after just a handful of singles.
But in the modern age that we live in, it is arguably time for something new; a girl group with an agenda, and The Truebelles may just be that group.
With a message of female empowerment that they aim to cast out, particularly to young girls, The Truebelles are making an infectious brand of pop music with a funky twist, best exhibited in their latest single 'Mister Nobody', which you can watch here:
[embedyt] http://www.youtube.com/watch?v=9JBCXRRohgo[/embedyt]
Consisting of Lorenna, Tallulah and Grace, each member of the group brings a different style to their music, often taking it in turns to sing the lead on their tracks. Here's a little more on the musical minds behind The Truebelles:
Lorenna
Lorenna has a strong musical background in a wide range of genres including jazz, funk, soul and americana, only showing her versatility as an artist. She grew up in Australia, but has lived in Lewisham since 2011.
When she was younger, Lorenna frequented the stage, dancing, singing and acting her way into a career in the arts. She now sings for a living, also performing with Scottish dance-techno group, The Time Frequency.
In the past, she has even provided additional voicing for Margot Robbie in the latest Tarzan film, and she also owns a health and beauty company specializing in nutrition, cosmetics and skincare. Quite the multi-faceted woman!
Tallulah
Tallulah is without a doubt the eccentric of the group, often enjoying her hobby of sneaking into derelict buildings to take photos and sketch. Besides being a talented singer, she is also a hugely gifted artist who enjoys painting portraits. Sometimes, when she meets someone, her obsessive, perfectionist nature will take over until she has painted their face.
She began playing the guitar around the age of 15 and she now sees herself as a songwriter at heart. On top of all this, she has also made it into the last 12 of Britain's Next Top Model!
Grace
Grace attributes her first musical experience to seeing Queen perform on the TV at the age of 2, when she became instantly hooked. As she grew up, she performed in a number of amateur stage productions, building a confidence in the arts.
She dabbles in playing a few instruments and doesn't restrict her voice to just one genre, always trying to experiment with the talents she has.
She spends a lot of her spare time gigging and she once made a song with Nate Watts, the bass player for Stevie Wonder.
Find out more on The Truebelles here:
Links:
https://www.facebook.com/The-Truebelles-920344594701415/
https://twitter.com/ttruebelles
Find out how Quite Great can get your band noticed – contact us today. We offer music PR and brand services. See our client list here.